it's not just for relaxing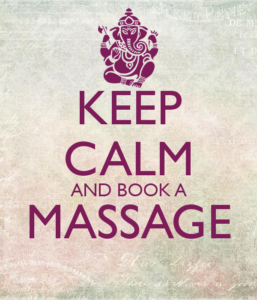 Frequent massage is an essential part of a wellness program. Whether you want to relieve the effects of stress, improve your circulation, increase your immunity, prevent muscle strain, improve your posture, or all of the above – start with a consultation with Janna and let your wellness goals set the tempo.
Make Your Way
If you have never had a massage before, it could be a bit overwhelming. My goal is for you to be comfortable, so if being nude is too much for you that's fine, but rest assured I am a trained professional and there is absolutely no need to feel self-conscious. Once undressed, you will get under the sheets in whatever orientation you and the therapist discussed. I will knock after a few moments to make sure you are ready for me to enter the room.
The table is padded, and can be heated if you choose. There will be light music playing, but if you want silence that is fine as well. We can chat, or be quiet, it all depends on what you prefer. I also use an essential oil diffuser, with high quality oils, which is optional as well.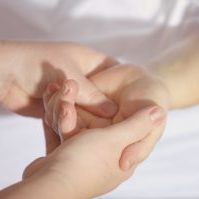 Bring Out Your Best
One of the benefits of regular massage is the healing properties that massage provides. It reduces cortisol and insulin in the body and releases stress reducing hormones that relax your muscles, increase your digestion, and slow your heart rate and breathing.
Change Your Life
Regular massage increases immunity by improving lymphatic circulation, and dispersing lactic acid out of the muscles.
What Sets Us Apart
Have you ever had a blend of massage oil and essential oils? Essential oils are useful for a variety of ailments, and can easily be added to massage oil for a customized experience.
Rest Redefined
Frequent massage puts our bodies in a place of rest, and a place of healing. Our immune systems improve, as well as bringing about deeper sleep.
Contact
Follow Us
Want to keep up with our latest adventures? Follow us on Facebook or Instagram.
Review Us
Want to share your experience, good or bad? We are welcome all feedback. Please contact us today.
Talk to Us
Please call (603) 868-1555.
Our business hours are:
Monday ~ Closed
Tuesday:
9:30 AM – 1:00 PM
3:00 PM – 7:00 PM
Wednesday:
9:30 AM – 1:00 PM
3:00 PM – 7:00 PM
Thursday ~ Closed
Friday:
9:30 AM – 1:00 PM
3:00 PM – 7:00 PM
Saturday:
9:30 AM – 3:00 PM
Sunday ~ Closed